There's a saying that good fences make for good neighbors. This axiom certainly holds true when examining physical access control systems. At a high-level, physical access control systems are set in place to inhibit entry to private property, safeguard sensitive data, protect employees and even defend brand reputation. By choosing to bolster the security of the perimeter with the right system, an entity can protect its most valuable assets.
So, what type of commercial perimeter systems can provide peace of mind for employees, company stakeholders and building owners alike? Often, a project designer may opt for a chain-link fence because they're inexpensive, familiar and easy to install. However, such solutions can be ineffective against intruders and are overtly industrial looking. A better-quality option is a fence that's categorized as high security. Several key factors determine whether a fence is designated as high security, including the material it's made from, its manufacturing process and the assembly's overall anti-climb features. Equally important, a viable perimeter solution should not sacrifice aesthetics for commercial-grade strength.
Keep reading to learn how a high-security fence system works to protect the well-being of physical property, data, employees and a company's reputation.
Acts as a strong, uncompromising visual deterrent. In order to bypass flaws commonly associated with chain-link fencing, the components of a high-security perimeter system should be manufactured from an uncompromising material like steel. An immensely strong alloy of iron, steel delivers toughness and brawn in an elegant, polished profile.
Assembled with steel, these high-security perimeter solutions generally incorporate vertical pales rather than standard pickets. This creates a much stronger visual deterrent and makes it difficult to gain access to the property with common cutting tools. The rail, another critical component of a high-security fence, is designed to not only withstand severe mid-span downforce, but also to prevent climbing. What's more, it can easily accommodate security cabling or lines for surveillance equipment.
Contributes to anti-climb factor. In contrast to the links in chain-link fencing, which are just the right size to provide hand and footholds, high-security steel fence solutions enhance the perimeter's anti-climb factor. Namely, the combination of the C-channel rail shape, pale spacing, pointed and curved tops limits a troublemaker's ability to scale the fence.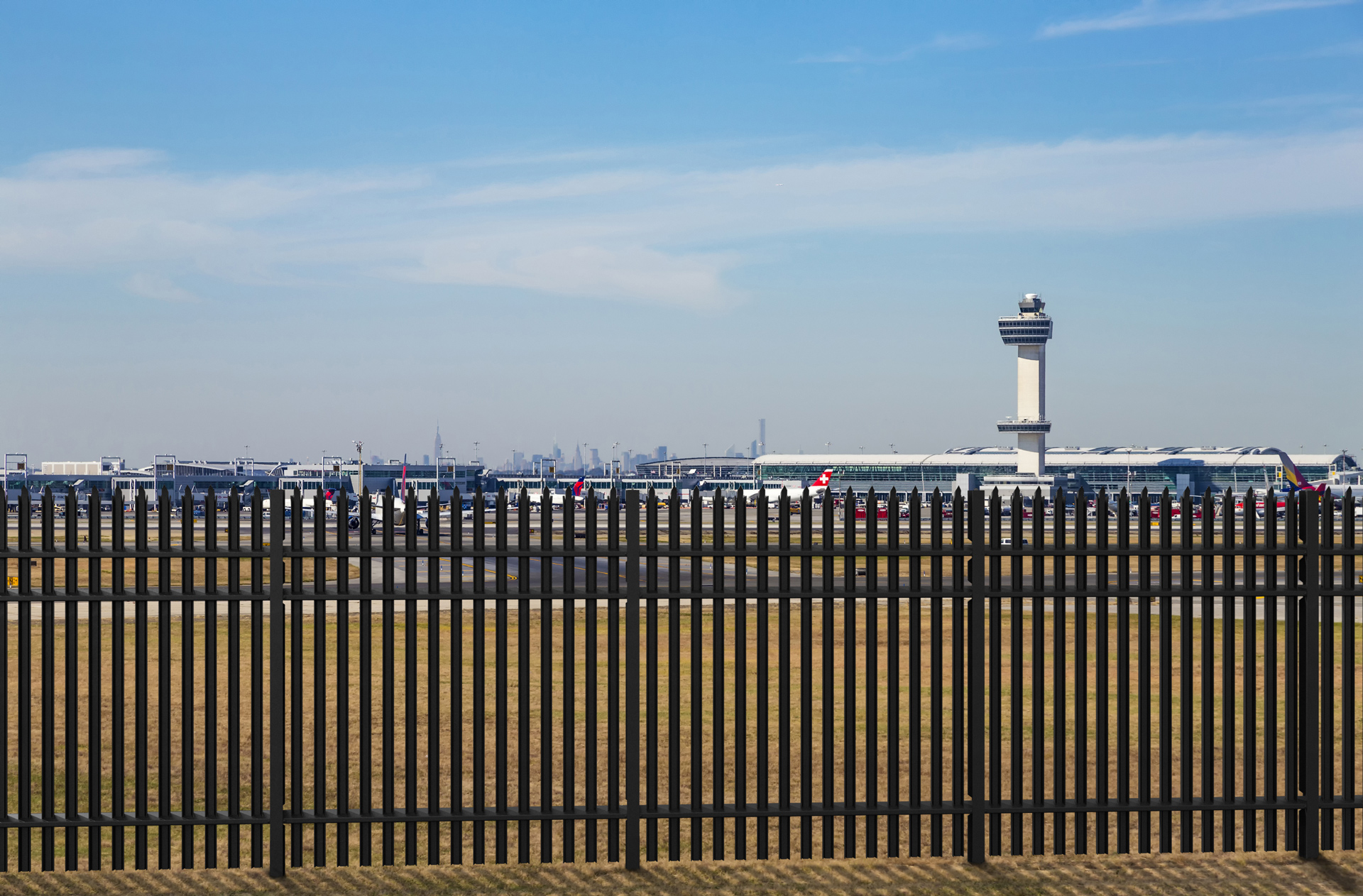 Fuses function and form. A high-security perimeter solution should also be aesthetically pleasing and powerful looking, effectively demonstrating a strong brand reputation to both employees and customers. As an added benefit, a visually appealing fence system can convey the calculated forethought that went into designing a robust access-control program. In turn, unsolicited visitors will likely reconsider trespassing on the property. After all, a secured area need not be safeguarded by an unattractive, overtly menacing product to be functional.
Bringing it all together for an effective perimeter solution. The buildings that house business, government and institutional operations represent extremely high investments, with value residing in employees, assets and brand reputation. As a part of the broader access control system, a powerful perimeter solution like Fortress®' ARES™ high-security steel fence system can act as an effective first line of defense against intrusion.
Is your perimeter designed to withstand the threats? Explore additional options in fully assembled steel fence systems at fortressbp.com/fencing.