With a crisp, cool breeze in the air and the turning of leaves, there's no denying that fall has arrived. While some might consider the transitional months to be "off-season" for decking, industry insiders know it's actually one of the best times to begin deck construction. Ready to find out why? Read on and see why now is the time to "fall" in love with a new deck.
Flexible scheduling and builder availability. Spring and summer are undoubtedly the most popular months to spend time outdoors, and seasoned deck builders know this better than anyone. Since their schedules fill up quickly during warmer months, you'll have a better chance booking your top choice in the fall. With summer projects complete, in-demand builders have more availability and are usually eager to lock in projects in the so called "off-season." Experienced builders can jump right in and see a deck construction project from start to finish much quicker than when they're juggling multiple projects.
Temperate, more predictable weather. If you've ever spent a summer in a warm, tropical climate, you know all about the predictably unpredictable weather patterns that come in August. And if you've spent long sunny days elsewhere, you know that the dog days of summer can sometimes just be too plain hot. Instead of forging on through spontaneous rain squalls or dangerously hot temperatures, deck builders often need to (reluctantly) delay construction until inclement weather has passed. If you'd rather sidestep potential rain delays and sweltering heat, opt for a fall build when weather is more predictable. Also, since temperatures are less extreme during transitional months, they tend to offer better working conditions for outdoor projects.
Spring into landscaping. Speaking of predictable weather, nothing is more certain than the cyclical nature of changing seasons. Only months after summer's full bloom, beautiful autumn foliage emerges in golden yellows and crimson reds before cascading to the ground in their final form… crunchy and brown. Rather than disrupt landscaping at its peak, schedule deck construction when plants and trees in your yard are already gearing up for their annual hibernation. Since many go dormant as the air cools and the ground freezes, it's one of the best times to build a deck without making significant impacts on the land. Then, when winter has passed, you'll be ready to outfit your deck with budding flora and fauna just in time for spring.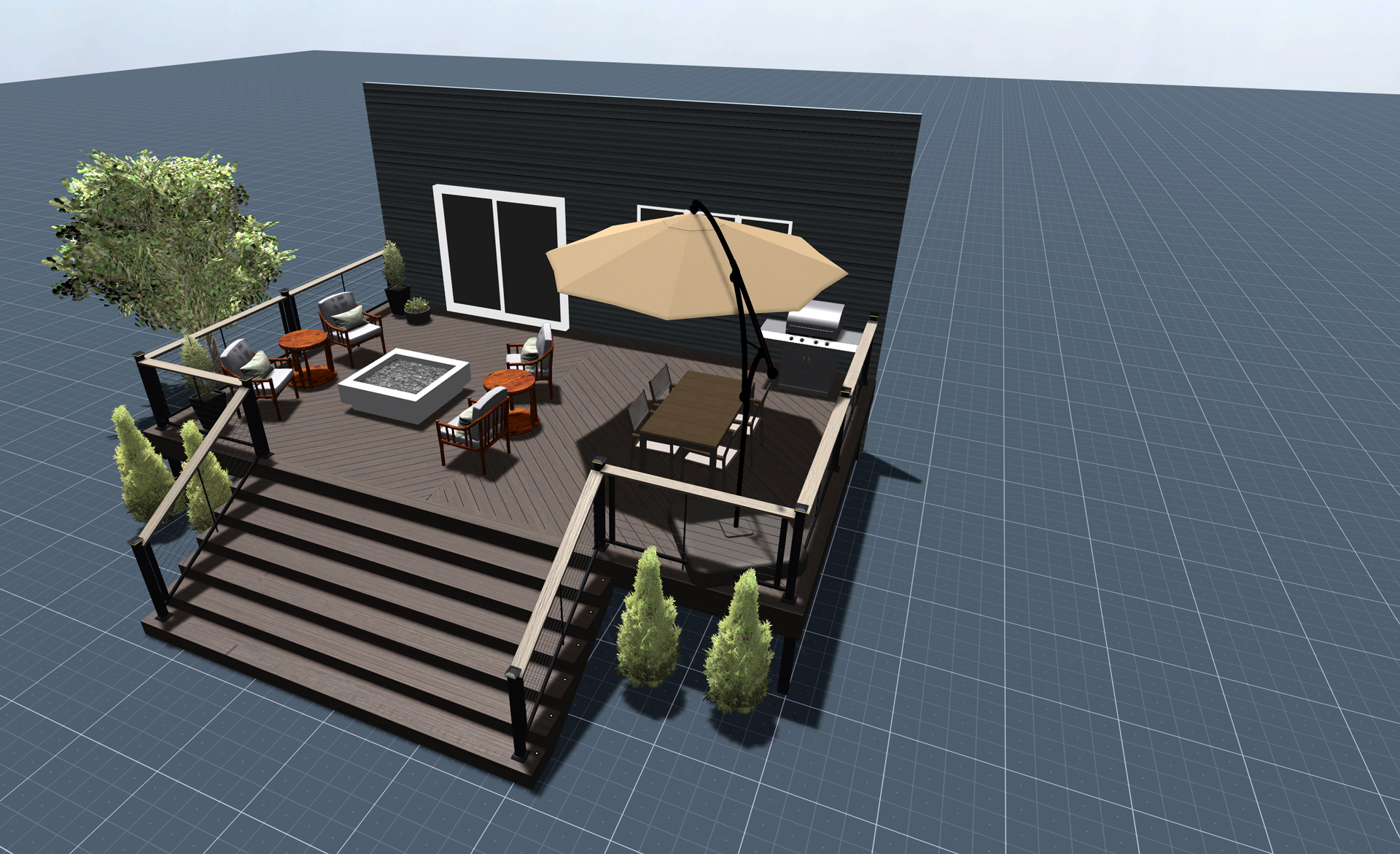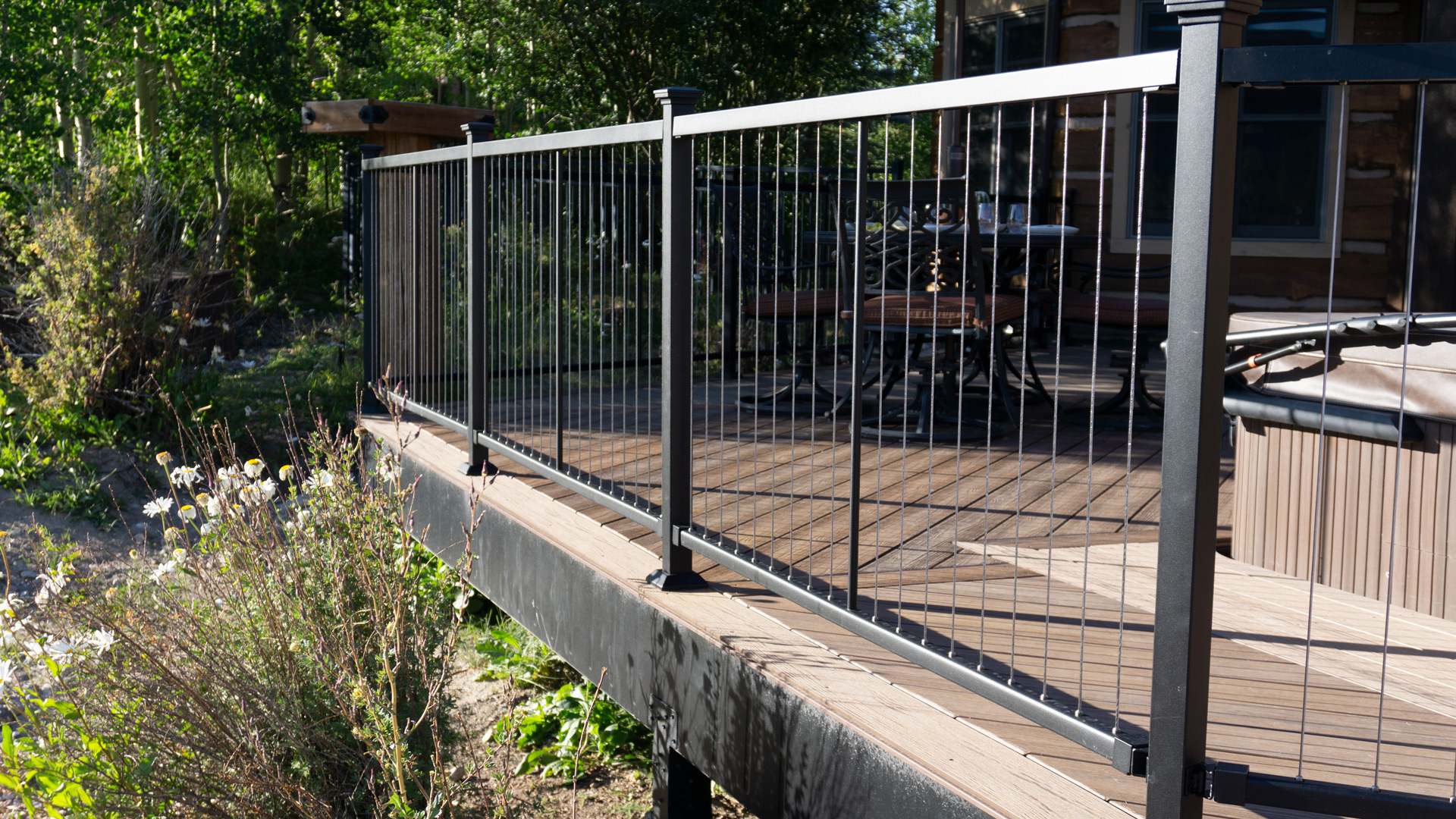 Since the average deck construction timeline is only 1-3 weeks, embarking on a deck building project over the next few months could be well worth your while. After all, time-honored fall festivities like pumpkin carving and cozying up with a warm cup of apple cider are best enjoyed outdoors.
Ready to bring your dream deck to life? HGTV, The Spruce, Family Handyman and DIY Network are among our favorite sources of inspiration for deck designs. Then head over to FortressView™, our brand-new deck and outdoor living visualizer, to get an idea of what the perfect deck will look like in your backyard.
Whether you're new to the DIY game, an industry pro or somewhere in between, you'll appreciate how we've taken the guesswork out of deck design. You can preview different framing, decking, lighting and railing materials in a 3D setting. Then, customize dimensions and colors until you find the perfect total solution for your style and budget. Have a few different design ideas? That's no problem. You can save multiple layout concepts, then get all the details with an autogenerated bill of materials sent right to your inbox.
Ready to deck out your backyard this fall? Head over to fortressbp.com/visualizer to get started!